Read below for details about NEW and UPDATED pages. Please share your comments, suggestions, & ideas in the boxes located at the bottom of the category pages. Need technical help? Check out the "Techy Help" tab above. For all other questions and support, please click the "FAQ/Support" tab.
Thank you!
Debra :)
Planner Updates
A PEEK AT WHAT'S NEW
Are you knee-deep in planning for the new school year?
Maybe you're way ahead of me and already have it finished!
I've spent the past couple of weeks getting new forms prepped. I have four in high school this year, two in junior high, and two in elementary grades. Last year, we had our best year of homeschooling yet and that was due in large part to the organization behind our schedule and record-keeping. This year I have tweaked it just a bit more and think we are in for an even better year! Having a plan and method behind the plan really frees us up for individuality and flexibility in our homeschooling and I LOVE that! In the next couple of weeks, I'll be putting together some more details about the "HOW" behind our record-keeping… as I begin building our teacher and student homeschool planners.
HOMESCHOOL PLANNER FORMS FOR MOM & STUDENT!!!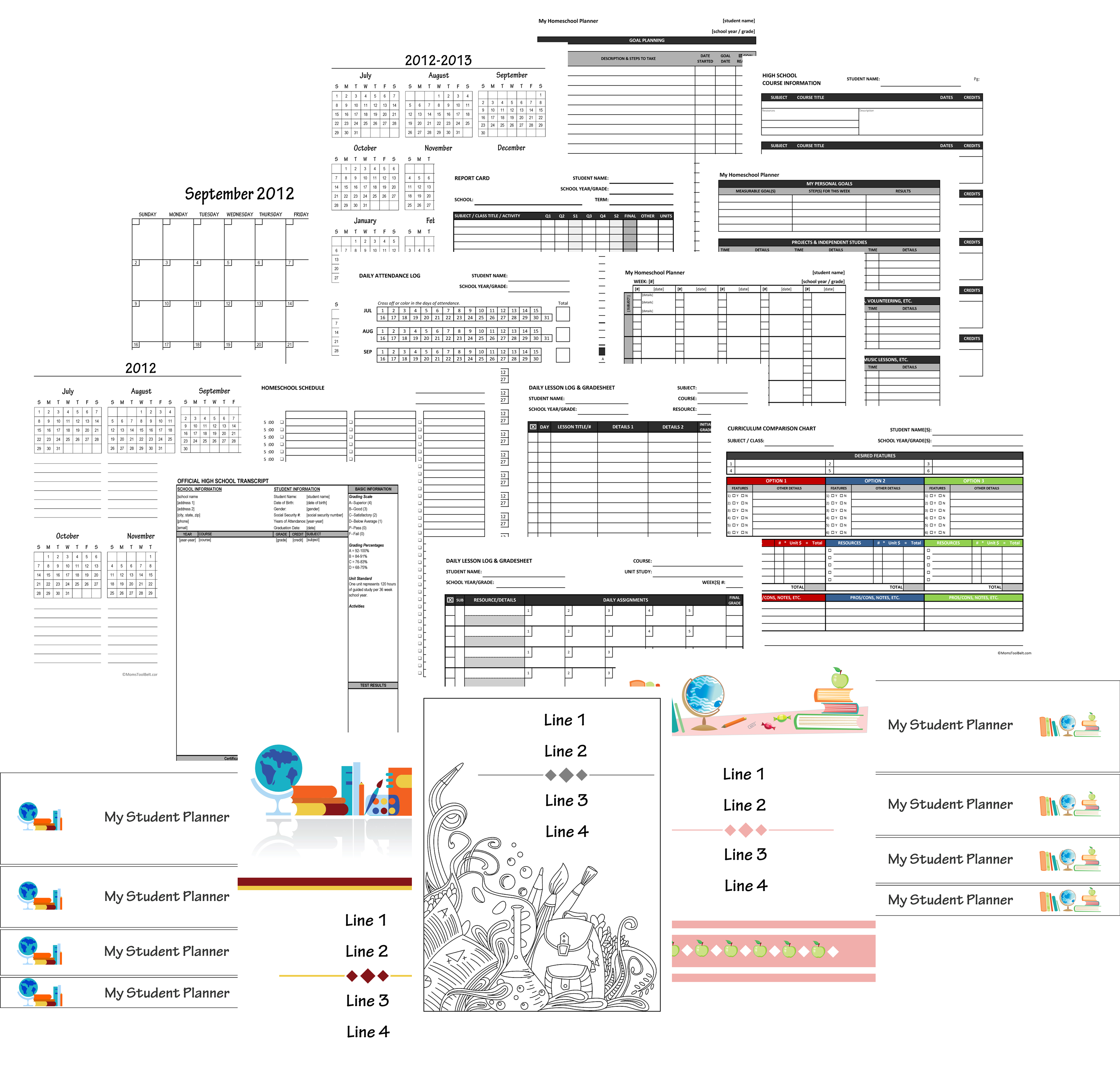 [book id='51' /]
[book id='50' /]
[book id='49' /]
This is my update for July & August … it is huge!
I will be adding some additional pages as I find need for more and as you all leave your comments for what else you'd like to see!
Leave me a comment please!
Click here to view our NEW Homeschool Planner Forms
Forms for Student Planner:
Attendance Log
Attendance Log by Subject
Calendars: Yearly, Monthly, At-a-Glance
Cover Pages & Spines
Divider Pages
Daily Assignment & Grade Logs (7 forms)
Record Sheet for Activities, Goals, Projects, etc.
Weekly Assignment Sheet (4 forms)
Forms for Mom and/or Student Planner:
Contact Information (for activities, groups, etc.)
Curriculum Comparison Chart
High School Course Information
High School Resource List
High School Transcript
Homeschool Resource List
Homeschool Resource List (to buy – 2 forms)
Read Aloud List
Reading List
Reading List (per course)
Report Card (3 forms)
Schedule (5 minute increments, mulitple family members – 10 forms)
Website List
Website Password List
Writing Ideas Brainstorm Page
Have a website or blog?
Please share a link with one of our web buttons!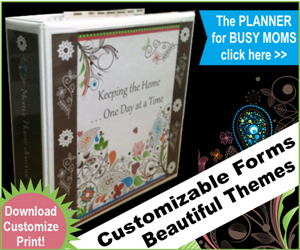 ---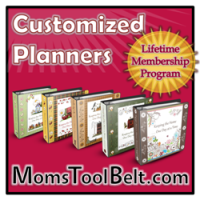 ---