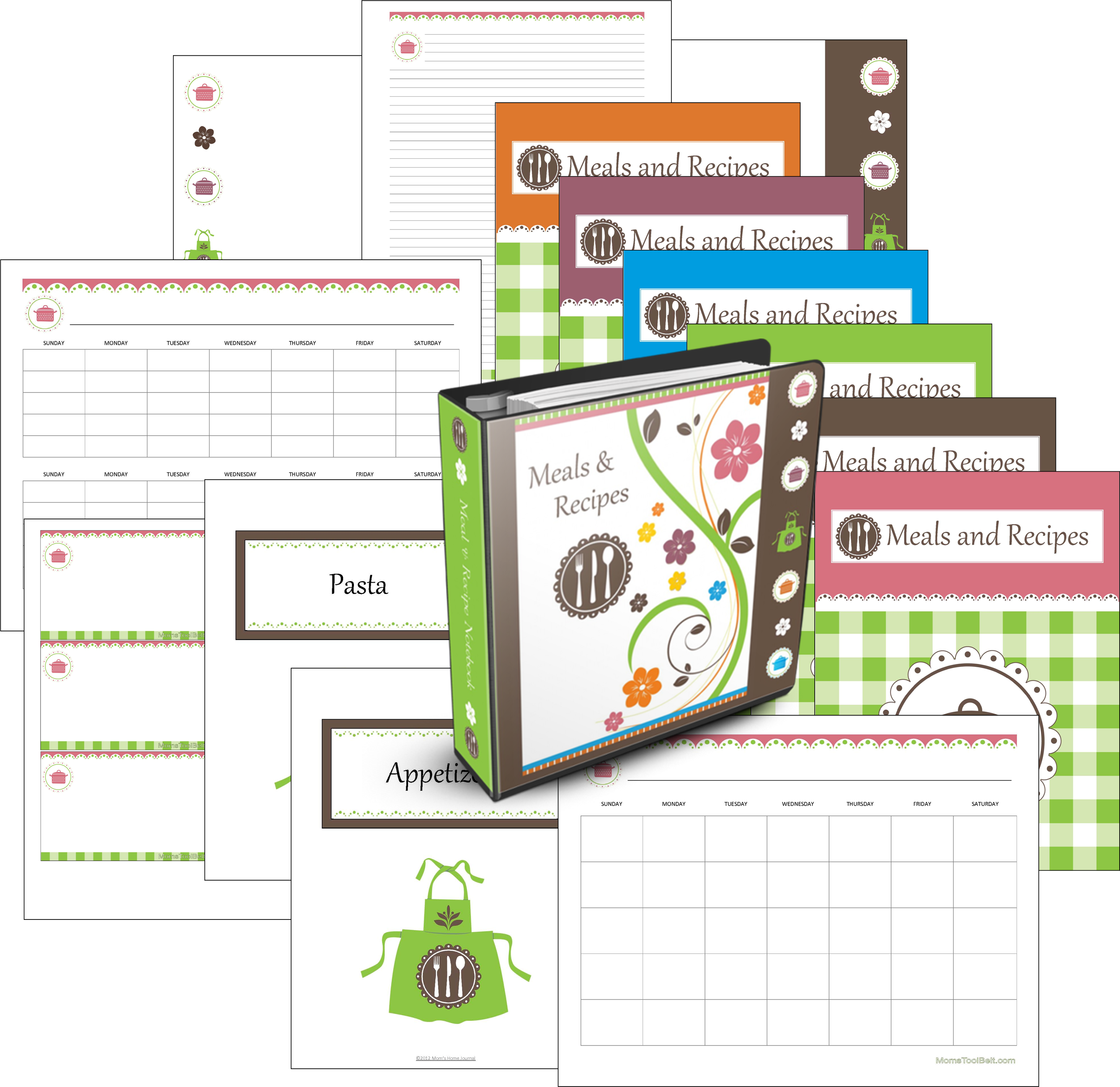 Menu Planner: Meal & Recipe Pages for Your Household Notebook
Create a special notebook just for your meal planning and recipes. These menu planner printables include recipe notebook covers, spines, divider title pages, recipe cards, recipe pages, & menu planning calendars (for up to three months at a time). All customizable — add your own titles, type in your recipes, menu plan, etc.
We fill our notebook with sheet protectors and slip in our recipe pages. I attach recipe cards to a piece of cardstock and then slip inside. The sheet protectors help protect your recipes from messes in the kitchen. I also add sticky index tabs to our sheet-protected title pages so they stick out beyond the recipe pages — awesome way to stay organized in the kitchen!