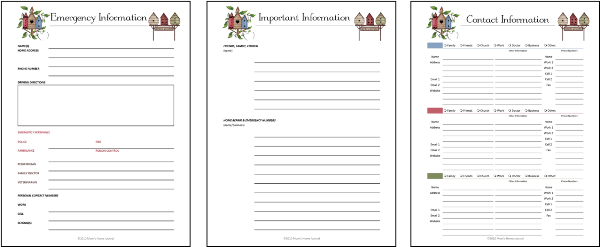 Contact and Emergency Information Pages for Your Household Planner
Create an address book or emergency information section for your household planner notebook or create a separate notebook for just this info. Keep this info handy and make sure your babysitter is familiar with it!
Custom / Editable Contact and Emergency Info Forms
The pages in this section are also available in editable / customizable formats.