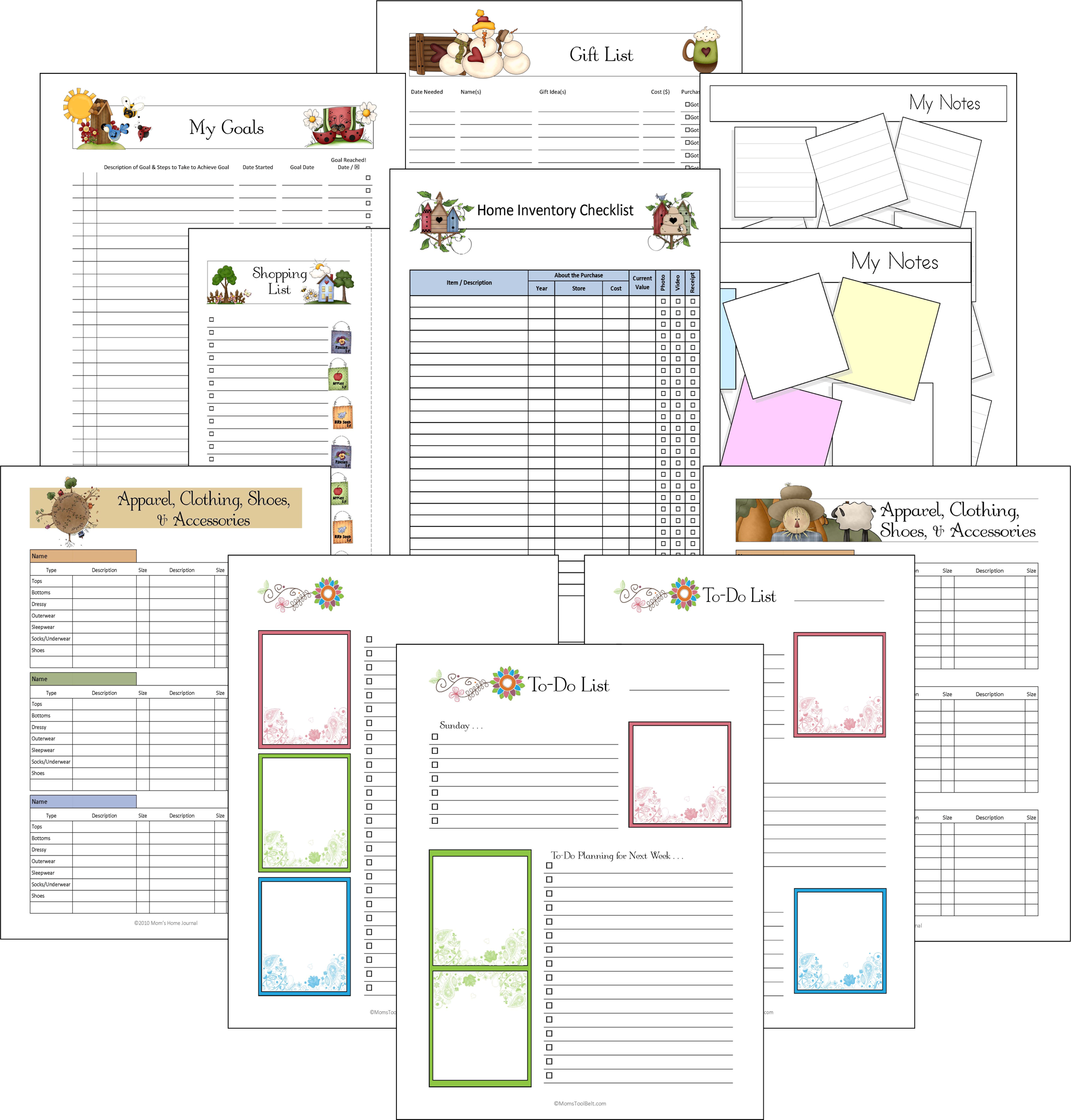 Household Notebook Lists
LISTS (SHOPPING, GIFTS, GOALS)
Train yourself and your kids to "add it to the list". No more searching for scraps of paper and post-its!
KIDS CLOTHING LISTS
Keep track of your inventory of kids' clothing and the sizes they wear.
HOME INVENTORY LIST
Keep track of your valuables and big purchases with a home inventory list.
POST-IT STYLE COLLAGE
Are you making yourself lists and notes on post-it notes all day? Add this page to your planner to keep various lists and notes all in one place. I use this page in my weekly planner to do just that throughout the day while schooling or working. Then, then when I sit down to do my planning, I transfer the info to where it needs to be in my planner — shopping list, to-do list, appointments/phone calls to make, etc.
TO-DO LISTS
Avoid rabbit trails & procrastination — use a to-do list to maintain control of your tasks!