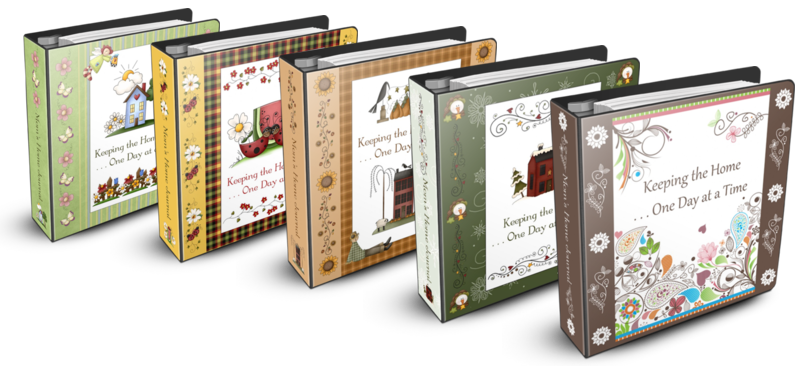 Household Notebook: Covers
Keep your household notebook / planner fresh & pretty with our themed covers! Slip a new cover into the front of your binder for a whole new look! Use the extra border pages to fill in the gaps on either or both sides of your cover if using a larger binder.
Household Notebook: Spines
Each set of themed covers comes with a set of spines in various widths for your household notebook. Cut out the entire set and store the extras in the back in case you ever need to move to a different size binder.
Household Notebook: Dividers
Use our household notebook divider (or title pages) to add labelled sections to your notebook. We've included dividers for months, days, and various areas of your life that you may want to organize in your notebook (like homemaking, ministry, business, etc.). I personally print these pages on cardstock and put them in sheet protectors. Then, I add sticky index tabs to either the right or top edge depending on how I organize the notebook. Currently I have tabs running down the right edge of my household binder for at-a-glance planning and days of the week. My top edge is lined with the various areas of my life I have included in the notebook.
We also have covers, spines, and dividers for other specific sections of your planner that you may want to make into their own notebook.
Custom / Editable Household Planner Pages
Many of these pages contain editable files so you can add your own title(s) to the household notebook's cover pages, spines, and dividers. Create as many different custom designed household journals and notebooks as you like. There are variations with each cover theme … differing number of lines and color options.